Dear Reader,
We are happy to announce that SchroederCo joined the Ludwig & Co. team. Jürgen Schroeder, Founder and Managing Director of SchroederCo, will become a Partner at Ludwig & Co.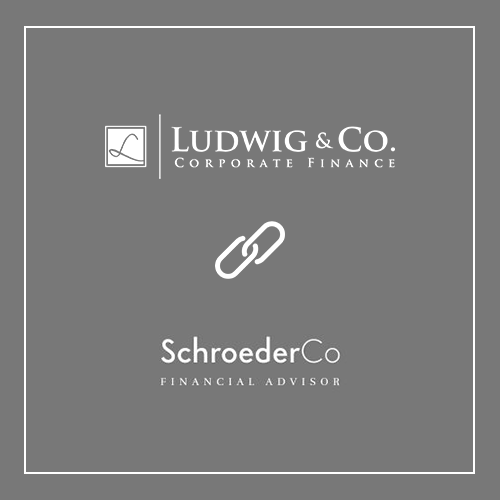 With the team of SchroederCo we will broaden our expertise in the commercial real estate and real estate finance sectors by offering bespoke solutions for debt (re)financing, financial restructuring, NPLs and real estate M&A.
Before founding SchroederCo, Jürgen was Managing Director and Member of the Management Board at Aareal Estate AG and Managing Director at Commerzbank and Eurohypo. He is also an active investor in real estate startups.
Thomas Ludwig, Founder and Managing Director of Ludwig & Co.: "With the know-how, relationships and outstanding track record of SchroederCo we are broadening our efforts to provide first class advice for professional real estate investors."
Jürgen Schroeder added: "We are excited to become part of the Ludwig & Co. team. Real estate clients will profit from the enlarged capabilities of the platform and additional expertise but will still have the same contact persons."
We welcome Jürgen and his team and look forward to a successful cooperation.
Ludwig & Co.