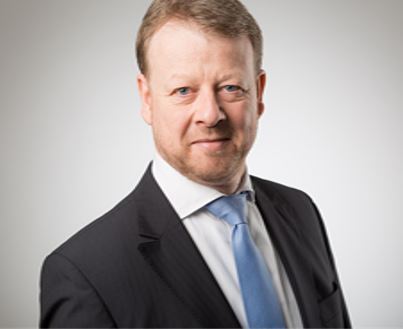 Ludwig & Co. stärkt sein Team durch Jens U. Keil, der als Senior Advisor an Bord kommt.
Jens hat langjährige, umfangreiche Erfahrungen in Führungspositionen verschiedener, namhafter Unternehmen. Nach einem erfolgreich abgeschlossenen Studium als Diplom Kaufmann an der Universität Gießen, startete er seine Karriere als Controller und Projekt Manager bei der Otto Versand GmbH & Co. KG.
Weitere Stationen waren die TÜV Rheinland Holding AG (Corporate Controller) sowie die Nintendo Europe GmbH (Manager Financial Planning & Reporting).
Im Jahr 2001 startete Jens als Manager für Planning & Reporting bei der Wal-Mart Germany GmbH & Co. KG und besetzte ab 2005 die Rolle des Directors für Controlling und Accounting, in der er ein Team von ca. 150 Mitarbeitern führte.
Es folgten Führungsrollen bei:
der Zapf Creation AG (CFO)
der Casa Reha Holding GmbH (CFO)
der Metro Group (Value Creation Director for Metro Cash & Carry, CFO Metro Cash & Carry Austria GmbH and Managing Director of Metro International Holding GmbH, Vienna)
der Emvia Living Group (CFO)
der Linimed Group (CFO)
sowie der Hauck Group (CFO)
Mit diesen vielseitigen Erfahrungen wird er maßgeblich zum Erfolg von Ludwig & Co. beitragen.
Wir freuen uns auf die zukünftige Zusammenarbeit und wünschen Jens einen guten Start.  
–