Frankfurt am Main, August 21, 2018
Ludwig & Co. is delighted to again be awarded Boutique Advisory Firm of the Year by Finance Monthly Magazine.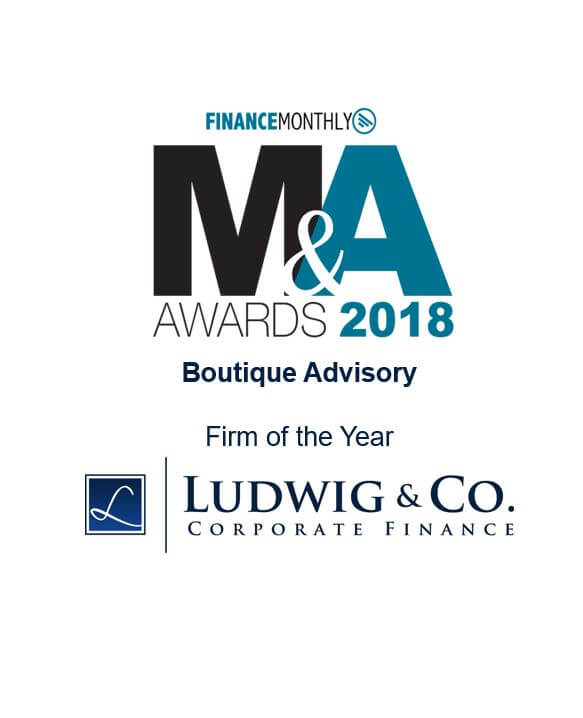 Every year, the Finance Monthly M&A Awards recognize and celebrate the achievements of dealmakers, management teams, financiers and professional advisers who, over the 12 months, have demonstrated their deal making excellence when working on some of the most important deals across the globe. As a leading industry publication, Finance Monthly reports on hundreds of transactions, which makes us ideally placed to observe the sector and the most skillful and hard-working professionals that operate within it.
After carefully researching and identifying some of the most respected individuals and firms from all over the world, Finance Monthly was proud to award Ludwig & Co. as Boutique Advisory Firm of the Year 2018. The most notable achievements were the sell-side advisory role of Uniwheels in their sale to Superior Industries and the buy-side advisory role for CK Corporate Finance in the acquisition of Hasseröder & Diebels from ABInbev that stood out and gave Ludwig & Co. the competitive edge in the awards process.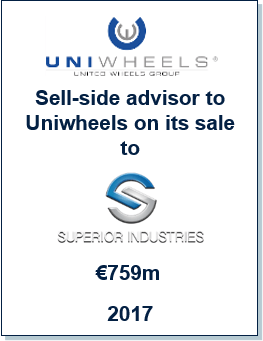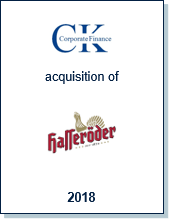 About Finance Monthly M&A Awards
For more information please visit the M&A Awards Website and the digital M&A Awards Winners Edition
About Ludwig & Co.
Ludwig & Co. is one of the Top 10 Investment Banks in the German mid cap market.